Hands down, mobile is the fastest growing lead generation channel the auto industry has today...and it will continue that way for years to come. With such fast growth, it makes sense why technology and advertising providers can't keep up. Countless new mobile ad opportunities are sprouting up each day and most dealerships haven't heard about them yet.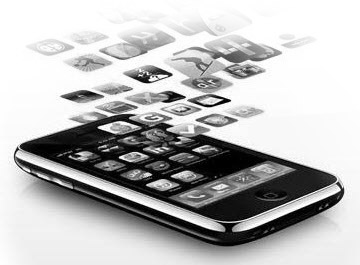 This is why our team serves as a mobile workhorse for our clients: finding, testing, and implementing mobile-local ad campaigns using the very latest techniques.
Through your current providers, you probably have a mobile site and are generating some traffic. Whether you like it or not, nearly half of your customers have migrated away from using desktops and are now shopping almost exclusively through mobile and tablet devices. It's time to start shifting some of your ad budget into mobile opportunities that work.
Did you know...?
Mobile advertising has ridiculous, hyper-local targeting opportunities: Ads can be deployed to mobile users within certain zip codes, a fixed mile radius of your dealership, or areas around competitor locations. Dealerships can even target their ads by genre of app user (gender, profession, hobbies, big spenders, and dozens of other targeted categories): target your ads by location and type of person. (think minivan ads to mothers or luxury sedan ads to business execs)
Your ads can run in the most popular apps: Run ads within the most popular apps on earth, in prime locations within the app, and only for users of those apps in your targeted area. And yes, it's incredibly effective.
It's possible to send push notification through other apps: That's right...Your Saturday special can be sent to smartphone users who have never visited your website or downloaded your app.
Mobile advertising effectiveness is super transparent with the right mobile platform (ie: Car Pursuit) Knowing how many clicks you've generated is one thing...but knowing the shopping behaviors of each mobile shopper that came from an ad (spanning multiple visits and multiple months) allows you to generate an accurate ROI for every campaign you run.
You can send shortcut icons that link to your mobile website to a smartphone user's app list: Want to give single-touch access to your holiday sale special? Easy-to-access icons can be added to thousands phones in your area while that special is running.
Your radio commercials can dominate internet radio apps within your region. Internet radio and a great mobile shopping experience works.
Banner ads don't suck on mobile: Using new ad targeting technology, ad CTR can increase 30% with lead conversion up 42%.
Your rich media ads (full landing page, videos, etc) can be the first thing people see when they play their favorite games or use popular apps.
Sadly, it's incredibly difficult for retail dealerships to leverage these changing technologies. These options are not available to you because there is no one-stop shop for launching mobile-local campaigns across different ad networks and apps. Many of these platforms do not have the infrastructure to allow agencies or IT managers at dealerships to do this on their own. It requires in-depth relationships and technology development to both aggregate and run campaigns across multiple networks. The mobile space is still in its infancy and yet nearly half of your audience is already living in it.
As these technologies continue to evolve and your customers continue to shift their attention to smartphones and tablets, there is no way for you to keep up with these opportunities much less test them...UNTIL NOW. This is exactly what Car Pursuit is. This is exactly what Car Pursuit does. Our team leads the way in pioneering new mobile advertising and technology opportunities for the auto industry. We have made it incredibly easy for dealerships to shift some of their budget into mobile and provide instant access to over 200,000 of the most popular apps. We don't want our customers using crap that doesn't work. It's our job to keep our clients up to speed and deliver them the best bang for their buck.
MORAL OF THE STORY:
Mobile opportunities go way beyond traditional (and highly competitive) PPC search campaigns. If you want learn and profit from mobile, you need an agile partner who will deliver cost-effective opportunities on a silver platter.