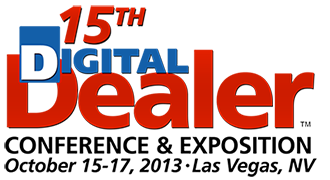 This year, members of the Car Pursuit team will be attending the 2013 Digital Dealer's conference in Las Vegas. The conference and exposition is set to be a premier educational conference for forward thinking dealerships and technology providers. We are excited to be attending and look forward to a great week.
We will have special offers for dealerships attending the conference. By now, you have likely already begun to feel the impact of the mobile revolution. Why not spend a few minutes with us to see how to really take advantage of this virtually untapped market? Tweet us
@carpursuit
or shoot us over an email. We would love to get together!