By next year, analysts expect desktop advertising to reach its peak. Based on
eMarketer's forecast in June 2013
, the research company further expects to see declines from 2015 onward. The rapid growth in mobile ad spending/engagement is impacting desktop ad formats much faster than expected.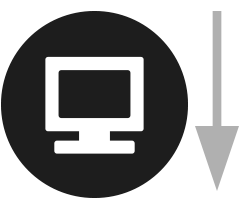 As more and more people continue to use their smartphones as the primary source for internet connectivity, brands large and small have started shifting ad budgets away from desktop into mobile. Based on current trends, mobile search advertising will grow 76% this year and another 52% next year. Mobile banner advertising is expected to grow a full 100% this year and 54% next year.
The reason for this aggressive chase of mobile customers is obvious: mobile is the fastest growing advertising medium and offers a cost-effective opportunity to attract spending customers. In 2011, mobile made up only 4.9% of all digital search ad spending. By 2017, it will account for more than half (53.9%), representing a monumental shift in the search market towards mobile. Already this year, more than half of all rich, interactive media ad spending will occur through mobile outlets.
What does this mean for dealerships?
Auto searches from smartphones grew 49% in 2012
as it remains in the top ten most searched local businesses. Customers are shopping while at work, during lunch, and while in front of their computer. A healthy advertising strategy involves both search and awareness advertising. Keeping your brand and your inventory visible to customers where they spend their time is critical. Dealerships who embrace this new medium will have the best opportunity to create brand awareness and capture customers ahead of their competition.
---
Article References: