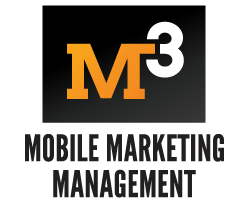 2013 was a roller coaster of innovation for the digital marketing industry. Every major conference and publication was talking about new platforms, new dashboards, and new opportunities to get your dealership in front of customers. But unfortunately, while you're surrounded by exponential growth and opportunities, you may find yourself without the resources to give them any attention. While you stay focused on improving your dealership, let us give you some insight on how 3rd party companies are focusing on your advertising success in 2014.
What's the fastest growing ad opportunity?
---
If you've recently been to a theater, gas station, restaurant, or even your own showroom lobby, you'll probably notice that everyone is interacting with their smartphones. Nearly 40% of internet users have smartphones as their
sole device
for connecting to the web. Customers are using apps, conducting searches, and doing comparative shopping from their smartphones. You know this because you are a witness to it. Major auto search platforms like Auto Trader, Cars.com, AOL Autos, and Yahoo Autos are seeing more than 70% of ALL of their traffic coming from smartphones! It's no wonder then that the auto industry and many other major industries are investing heavily to capture this lucrative market.
Do customers visit mobile sites just for directions and contact information?
No. Customers are shopping and comparing all the time. Smartphones provide instant access to information whenever there is free time. You probably even have salesmen right now tinkering on Facebook or checking sports news from their phone apps while waiting for the next shopper to walk through the door.
So what are the best ways to invest in mobile marketing in 2014?
---

1) In-App Display Advertising

w/Geo-targeting
There are 100's of thousands of apps that are used billions of times a day. These apps are often free and make money off advertising that runs within those apps. Each of these apps may use one of dozens of mobile ad networks to serve those ads within their app. Contracting and negotiating ads with these networks ensures that your ads run within those apps. Setting up a geo-targeting fence ensures that you only pay for ads seen by people within your target market (a set radius from your dealership's location).
Before you become skeptical of banner ads, remember this:
Mobile ad inventory can be incredibly cost-effective because inventory is abundant and few dealerships are spending the time to work with all these ad networks. Furthermore, your name and your ads are placed where your future customers spend their time. Dollar for dollar, in-app display advertising is more effective than paid search advertising through sites like Google, Yahoo, or Bing. We look at the metrics every day...itt's math, and it works.
---

2) Internet Radio

w/Geo-targeting
Pandora, Spotify, and others have taken over as the go-to source for music among millennials and late gen X crowd (age 25 - 40). Everyone is docking their devices in the kitchen or bluetoothing their smartphone to listen to music in their car. Running targeted internet radio advertising gives you the opportunity to run radio in a more targeted geographic region and also pinpoint age/gender. Additionally, the cost of running an internet radio ad can be significantly less than running spots on local radio. Do your radio spots reference your mobile site? They should! Over 65% of radio listeners are on-the-go.
---

3) Mobile Retargeting

Inventory Specific Ads
Running digital promotions is great but technology has gone well past the traditional banner ads and search. Digital ad retargeting is the process by which a customer is solicited with advertisements on various sites they visit with ads from your brand. Once a person visits your dealership's mobile website, they are tagged with a retargeting identifier. As this individual navigates to other websites (or within a social media site like Facebook), those websites recognize that the visitor has already been to your dealership and will thus be solicited with banner ads from you. This allows you to hook a prospective customer and keep your brand in front of them wherever they search or use apps on a smartphone. Retargeting can further be customized to display ads based on the shoppers previous habits (favorited cars, features, pricing, etc). For example, why would you just send out your basic retargeted ads when you can retarget a customer with the exact cars they are most interested in? The only reason you're not already doing this is because you don't have the technical team in place to micro-manage the process.
---

4) Facebook Mobile
More than 100 million Americans use facebook's mobile app every single day. That's nearly half of all US facebook users going to their smartphone to use the site. You may have already noticed how Facebook is integrating advertising into its news feeds. What you probably haven't noticed is that Facebook is also allowing advertisers to retarget Facebook users in apps and websites other than just their own. Did you know that you can upload your database of past customers and retarget them with ads based on the car they currently own? Maybe you did...maybe you didn't...you probably just don't have the time to get involved with it.
---

5) Mobile Search

w/Geo-targeting
Customers conducting internet searches for a new car through out the day are much, much closer to buying a car than someone in their pajamas shopping from their desktop late in the evening. A mobile shopper is in the heat of a purchasing decision and is likely past the research phase. They are now looking to hone in on a specific car and/or a specific dealer. Comparing prices and scheduling a visit are key actions of your smartphone customer. So when we say that mobile search is important, we're saying that being the top result when someone is looking for your specific brand's inventory is of utmost priority.
---
We know you're already convinced that mobile is huge and it's only getting bigger. But how do you capitalize on this opportunity without hiring a new army of IT professionals or sacrificing effectiveness by going with an advertising company that claims to be good at "everything?" Its not easy to keep up with the digital world and its nearly impossible to orchestrate all these mediums effectively.
If you're reading this article, you already know that Car Pursuit's sole objective is to deliver concrete mobile ad strategies to its clients. You spend your time selling cars... let Car Pursuit deliver you the valuable smartphone customers you're looking for.
I want to learn more about mobile marketing management for my dealership...